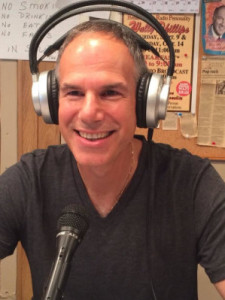 Frank Di Piero was born in Chicago and is 100% Italian origin. He has traveled to Italy many times and attended two study abroad programs in Italy, one in Roma and one in Firenze. He is the former President of The Harlem Avenue Italian & American Business Association and was on the committee to start an Italian American Studies Program at Loyola University in Chicago. He is a Director of Italidea-Midwest and the LITTLE ITALY Cenetta Group. He also has been a proud and active supporter of The Balbo Monument.He has organized and sponsored a seminar on Italian aviation and a cultural dance for young Italian Americans. He has lived his entire life around the North Harlem Avenue area. He has been married for more than 25 years to his wife Ivana (who was born in Italy) and together they have 2 children.
Read more about Frankie D. in the feature that appeared in Fra Noi magazine:
Harlem Avenue Activist Frankie DiPiero
See Frankie D.'s appearance on Domenica Insieme on June 9, 2019. He goes on after 1 hour at 10am:
Learn more about our affiliate groups by clicking on them below!